Saturday, October 30, 2010
Monday, October 25, 2010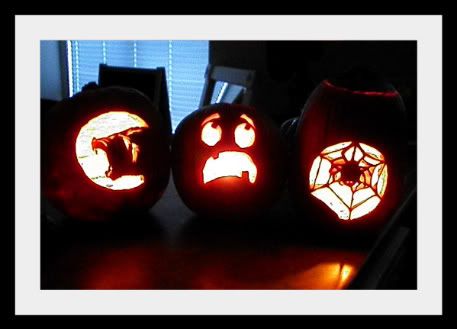 We had a blast carving pumpkins last week. However, I guess pumpkins don't last very long here in this Texas weather. They are already withered and moldy...and outside!! Haha!
Next year will will wait until just a few days before Halloween!
Thursday, October 7, 2010
The "craft club" at my church got together on Tuesday night and we made these countdown to Halloween blocks. It was a lot of fun and they turned out really cute. Just thought I'd share.