Let me preface this by saying I wasn't sure what theme to go with for our daughter's 3rd birthday. She is not really into the Disney Princess thing ...yet. Her favorite thing right now is Charlie and Lola. Well, those items are hard to come by on late notice...so, if she is still as interested next year. I will plan ahead and order online.
So, I was searching on the internet a while back and I came across a site that showed how to make these cute little dolls. I honestly can't remember the site... so, if by some chance you know it(or recognize these) let me know so I can give credit to person who deserves it.
I decided to use these dolls as the inspiration for my decorations.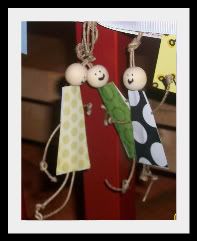 I also used the trees from this
post
and decorated them with fabric flowers and of course more dolls. I really liked the way they turned out.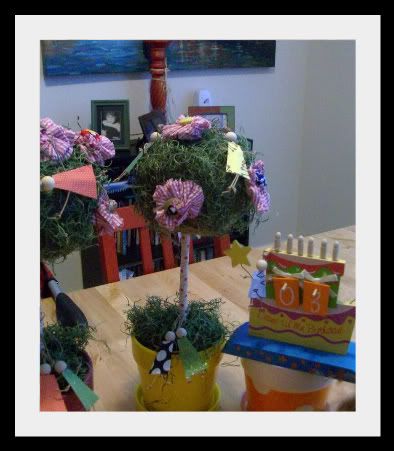 I even incorporated the dolls onto her Party hat.
(which I found at IKEA)
(The doll and stroller were her early birthday gift from her
Mema and Papaw while we vacationed with them in NC.
She named her doll Lola.)
Since it was just the 4 of us...
I didn't go over the top with decorations but, she really liked it.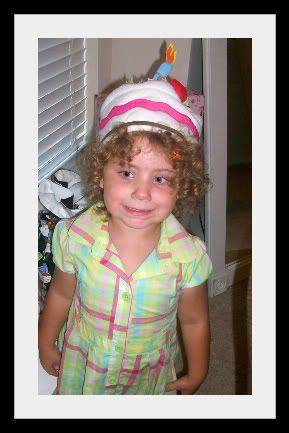 She couldn't wait to use her new Little Tikes Shopping Cart.