Lately, I have really come to like all of the handmade and wooden toys that areavailable to kids. So, I went to Michaels on Saturday night and decided I was going to try and make my daughter her own set of ABC wooden blocks.
I purchased this plastic pail, some wooden blocks, and an alphabet sticker roll and headed home. (I already had lots of scrapbooking paper designs and glue.)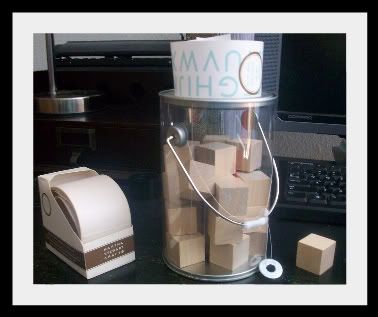 The first thing I did was to cut the paper squares . Then, I glued them onto each of the blocks.
I used 3 different designs....
Birds...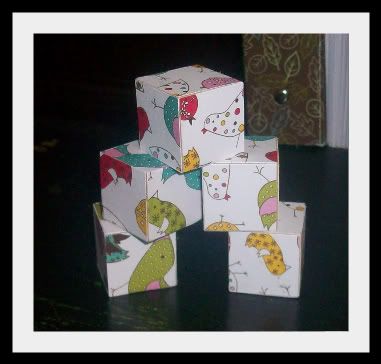 Polka Dots...
and Houses.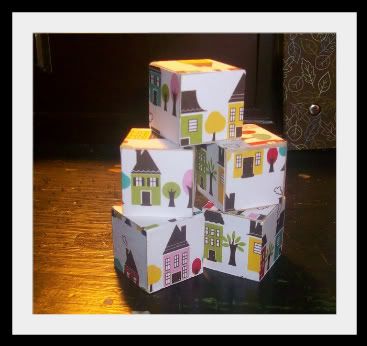 Here is what they look like so far. I think they are going to turn out really cute. I am not sure if I am going to use the stickers for the ABC's or not. I'll post the actual finished product once I am done.