Here is another craft project I have been working on... a Book Wreath!! I have seen them done different ways and they all look fantastic.
I am planning on making one more.
I like the simplicity of it and the easy way to make it work for any time of the year by just changing out the ribbon.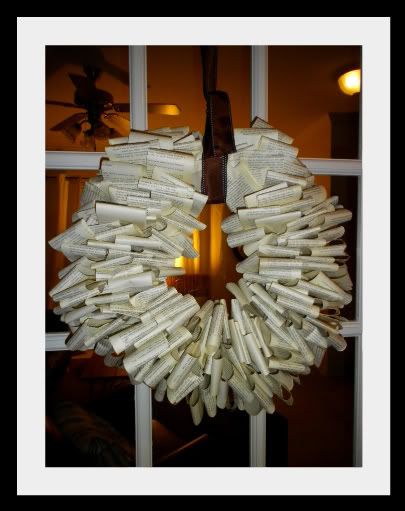 My wonderful Paper Tower will be delivered tomorrow afternoon. Can't wait!! Once we get it set up... I will definitely take pictures and post!