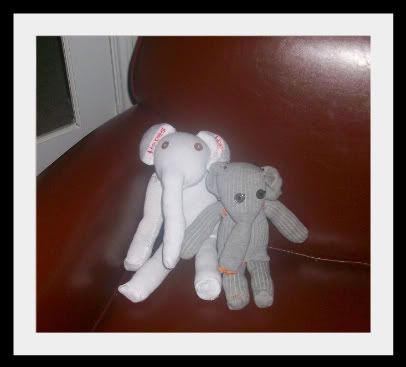 Everyone by now should know that I love to craft. I however, am not good at sewing. Seriously, I have a machine that someone gave to me and it took me a whole day to figure out how to thread the needle. So, A few weeks ago, I won a great giveaway by Angie at
My Four Monkeys
. (Great site by the way...you should definitely check it out!)
It was for a book called Sock and Glove by Miyako Kanamori. I am loving this book!!! It teaches you how to make stuffed toys out of socks and gloves. It is so easy and fun.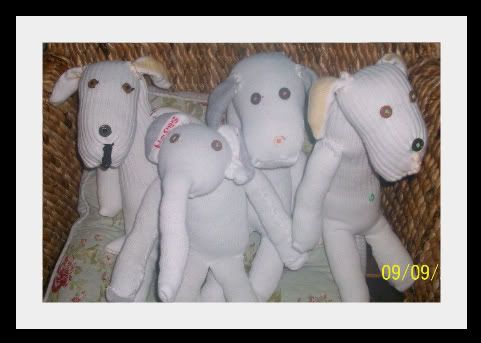 The kids like them a lot. I already have request for a Cat and a Zebra!!
I also recently saw this book at my local Michael's craft store. It was $16.95. It is so worth it. This has been one of the best giveaways I have ever won. Thanks Angie!!!