I'm sure I have said that over and over again. I love to craft. It is my de-stresser, my boredome killer, creative urges, plus it's fun. Now, thanks to my wonderful hubby...I can craft till the cows come home (or at least craft faster and easier). How you say? He bought me a
Cricut
!
Yay!!! Can I get a Woot Woot!!!
Uh huh! Uh huh, uh huh uh huh uh huh!
Best Day Ever!(spoken in The Simpsons' comic book guy voice)!!
It is the original model and I found it at
Michael's
on sale for $85.00
(I know...I couldn't believe it either!!)
Right now these are the 2 cartridges I have at my disposal.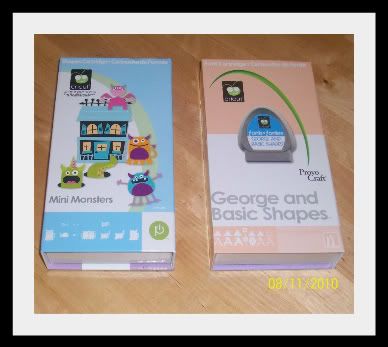 I love the Mini Monsters. I can't wait till Halloween! I have so many ideas.
I made these yesterday. The kids wanted to make something, so we had fun with our Cricut, markers, glue sticks, crayons, etc...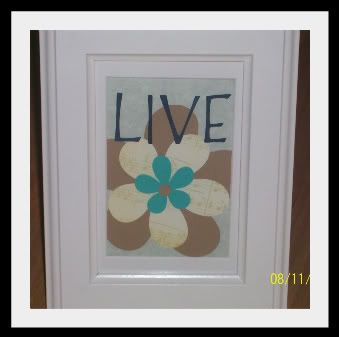 I'd show you the kids creations...but, they are a surprise for daddy.
(Who is coming home today from Richmond!!Yay!)
This machine is so easy and so much fun. Thanks Babe!! (And yes, We can still get your Madden NFL '11 for the PS3. I know it's your own de-stresser :) Woot! Woot!)