When I'm bored or just in a blah kind of mood, I like to make things.
Crafting makes me happy.
I would really like to have one of those new
Silhouette
Machines or a
Cricut
Expression.
Right now, neither of those are within my budget.
One day.Hopefully soon.
Anyway, I have gotten the crafting bug lately and here are 2 things I have been able to make.
I was able to make these blocks with the help of some great ladies at church. I think they turned out great. They say Be... Grateful,Humble, Prayerful, Positive, Involved, Still, Smart, True, and Clean.
Trees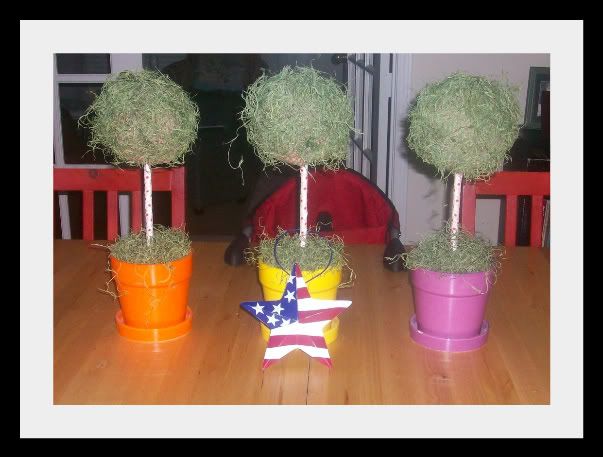 These I made just for fun. I need to go and buy some more moss for the tops. I wasn't exactly sure of what I was going to make so I kind of ran out of supplies. Not too bad for my first try...and I had fun.