It has been really cold and just pretty miserable here all winter. I feel bad that my daughter has had to stay inside most of the time. I am trying to find different ways for her to express her creativity without totally destroying the house. Today we decided it would be fun to work on a collage. So, I cut up a lot of extra scrap paper I had in my craft desk and some card stock. Then I brought out the
Elmer's Glue
and let her go to work.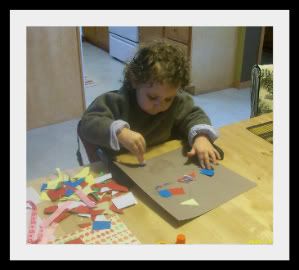 She had a lot of fun and it was interesting to see which pieces she would chose to glue. She really took her time and selected each piece very carefully. She also wanted to do it herself.(I quickly found this out as I tried to add a piece and was greeted with, "No mommy. I no want that there. My collage.") Okay...so the grammar is not that great
but, she is only 2.
Here is the finished product. Pretty good I think.
Maybe I have a future artist on my hands.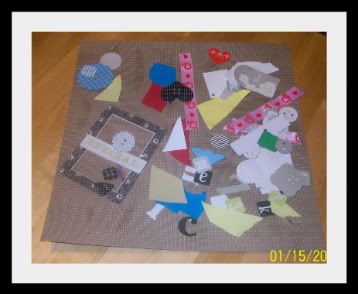 Just imagine the POSSIBILITIES...